A comprehensive guide to local organic and sustainably grown food, services and products in Massachusetts and beyond. A project of NOFA/Mass.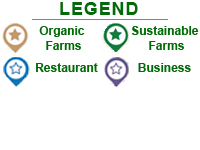 Lackawanna Products is an organic certified trading company located in NY, with facilities throughout the United States and Canada. we deal in organic and conventional grains and all the grain by-products, as well as animal by products. Please contact Don Powell @ [email protected] or 716-633-1940 ext 238 or 716-867-9923(CELL) for any pricing or any questions
all organic, NON-GMO and conventional grains as well as all the byproducts.
Donald Powell
Kiersten Paul